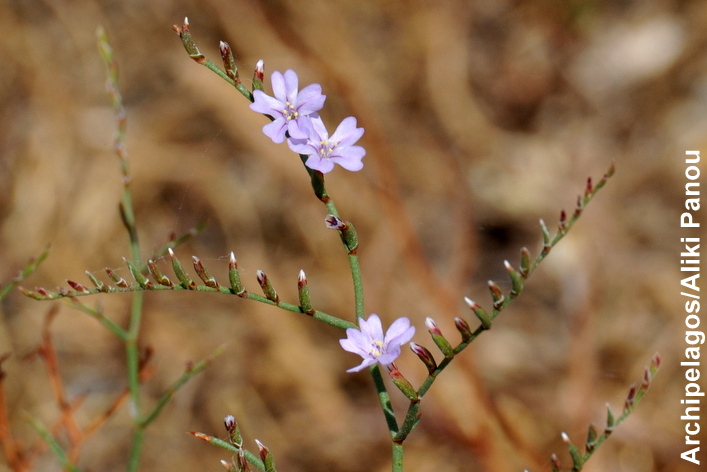 We are recording on a long-term basis the rare and endemic plant species in the Ionian and elsewhere (Attica, Mt. Pelion, etc.) such as the endemic species of the genus Limonium (sea-lavender) along the Ionian coasts that do not exist anywhere else in the world (picture left), the beautiful sea daffodil, the impressive peonies, crocuses and orchids.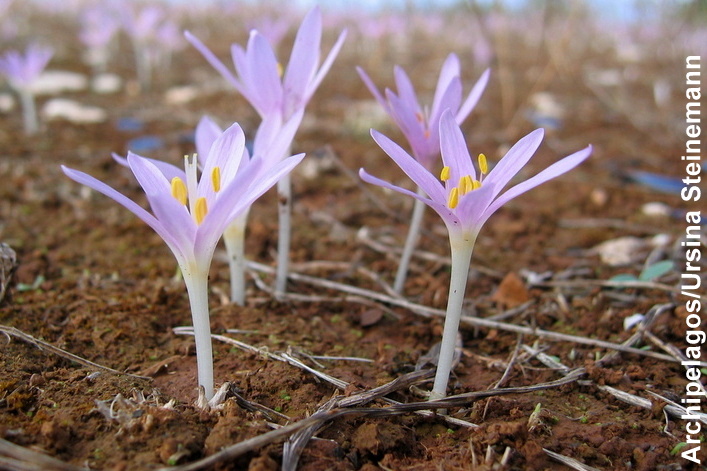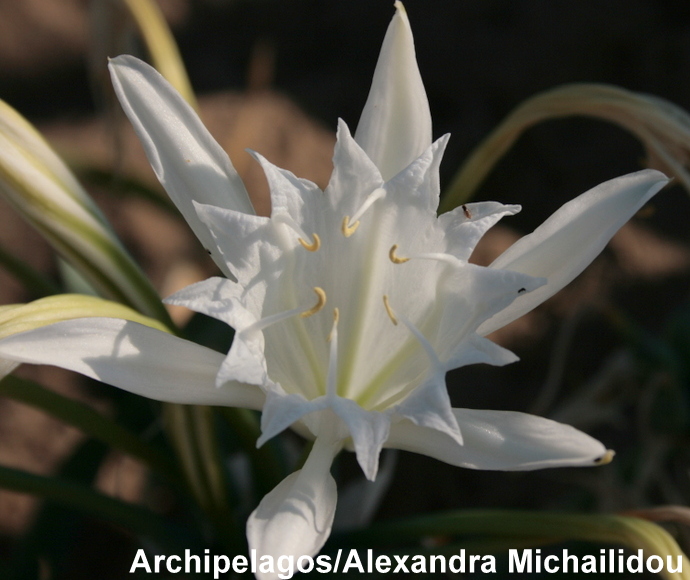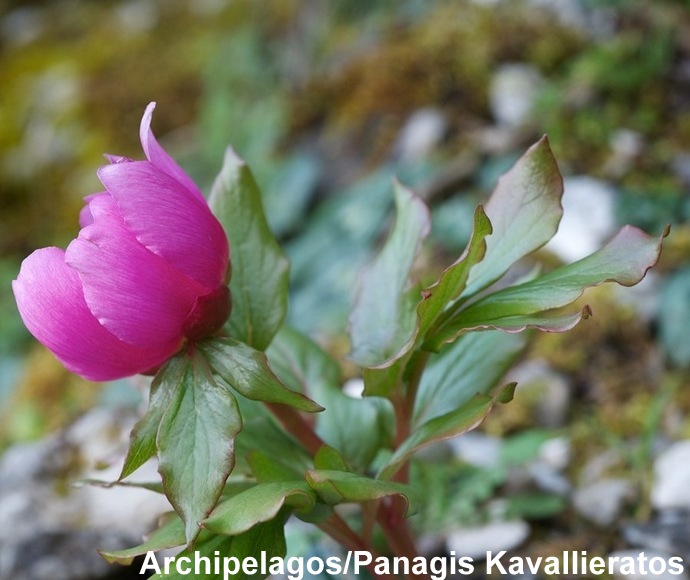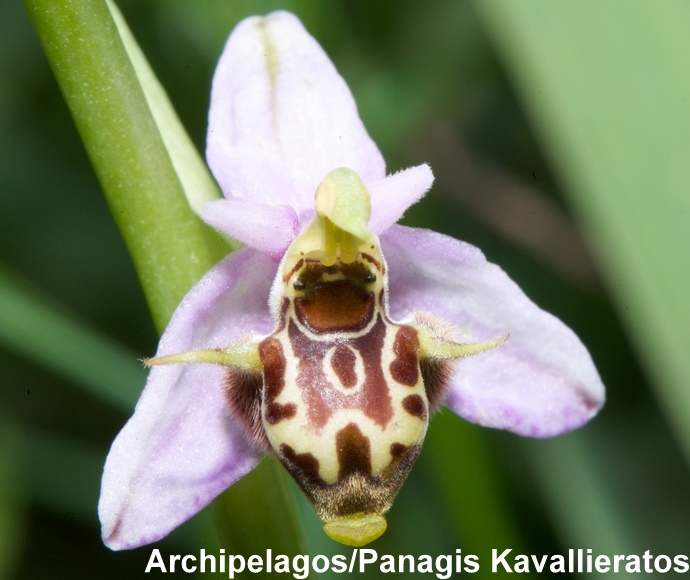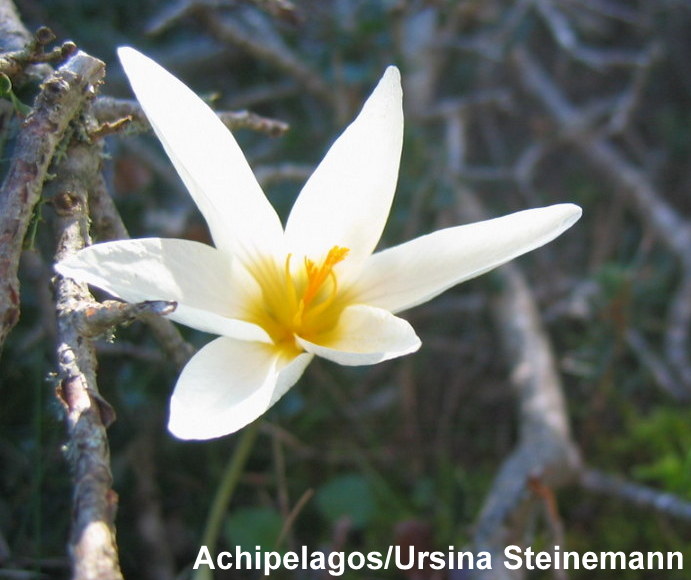 With respect to orchids, we found in the Ainos-Roudi National Park plants of the species Cephalanthera rubra half eaten by goats…
Picture left: the beautiful flower of this species
Picture right: the eaten plants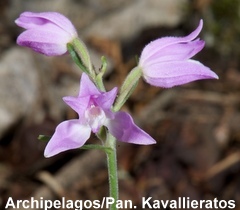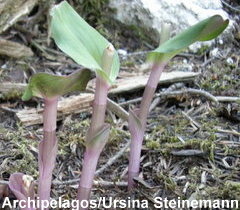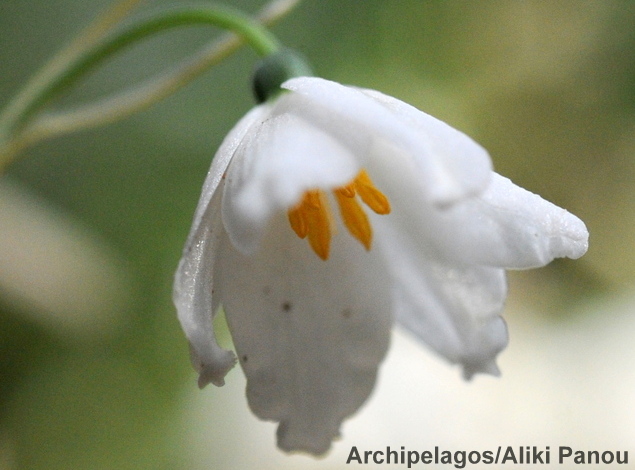 For the first time ever on Ithaca, with the collaboration of the Hellenic Society for the Protection of Nature, we recorded in 1995 the presence of Acis ionica (before: Leucojum ionicum).
It is a beautiful endemic species of the Ionian region, and we continue recording new habitats all over its area of distribution.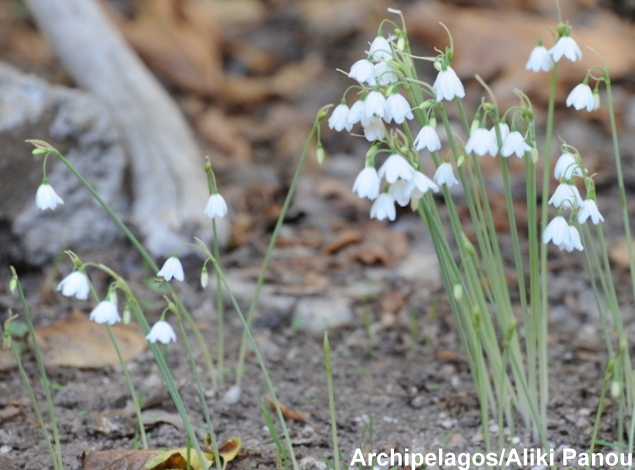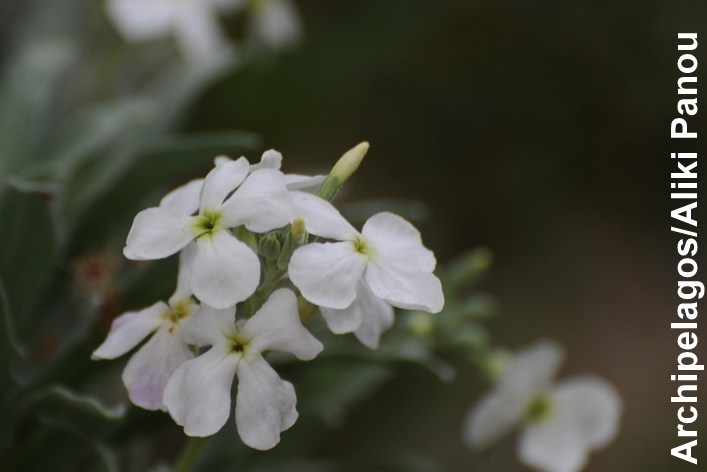 We found the sea stock Mathiola sinuata on Alonnisos island, Ν. Sporades, from where it had never been reported before (left). And we found new places in the SW part of the gulf of Myrtos, Kefalonia, where the endemic sub-species of the Ionian region Dianthus fructicosus occidentalis grows and from where it had never been reported before (right).